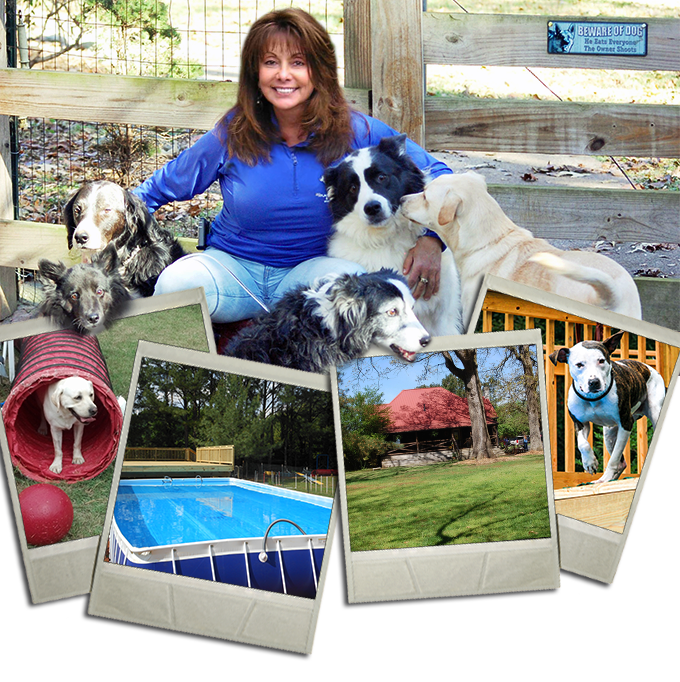 Atlanta Dog Trainer is the premier dog training and behavior modification center in the Southeast.
Leading the pack is Susie Aga. You may have seen or heard her on CNN, or CBS Radio Network or even the Weather Channel. She has been dubbed as national expert on canine behavior, who has provided an extensive support and contribution to the canine training and behavior modification industry.
Our Philosophy:
"A trained dog makes a happy owner… a trained owner makes a happier dog!"
Our Mission:
Certified Canine Behavior & Training Specialists focusing on training with respect, consistency & trust. Striving to strengthen the bond between you and your dog through teaching and communication for a lifetime of companionship. Our primary goal is to help create a lifelong friend in your dog by making the dog more obedient, confident, well-mannered and more enjoyable to be around.
Once you have completed the 6 week Group Dog Obedience Training Courses offered by Atlanta Dog Trainer, you can come back and refresh yourself on training techniques by taking the same level group dog obedience training course over for the rest of your dog's life. This is also included with those completing the Intermediate and Advanced courses.
In-Home Dog Training and Private Dog Training Lessons include The Life of the Dog Services as well! This service is for packages of 6 or more consecutive training weeks. In the future, if you need to freshen up on Dog Obedience Training techniques you can come join a group Dog Obedience Class. You have the ability to come and train around the group classes and train around high distractions with other dogs whenever you wish or simply join the group class. Please note aggression management and board and train are excluded from "The Life of The Dog Services".
We want the dogs to have the best chance they can to become part of your family. This can be accomplished through obedience training. Manners are a must as well as kindness and trust.
Our reputation has been built from the success of you and your dog with our easy and effective training techniques. We will commit to do whatever it takes to accomplish your goals, just be as committed as we are and the rest is simple!